Lookout Studio At The Grand Canyon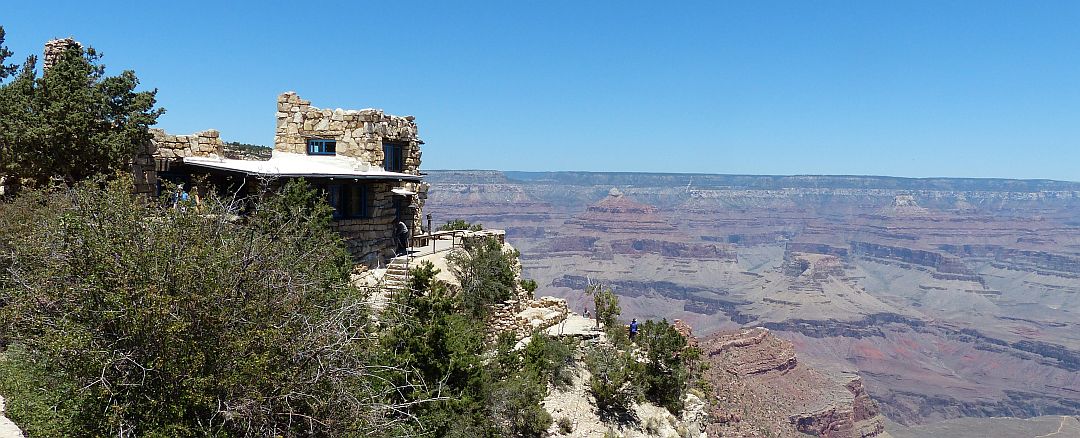 Perched on the south rim of the Grand Canyon, Lookout Studio is a place where history, culture, and nature all swirl together like the rising thermal air pushing up the cliffs of the canyon. Lookout Studio, known also as The Lookout, is a stone building located on the South Rim of the Grand Canyon, within Grand Canyon National Park in Arizona. It is part of the Grand Canyon Village Historic District, and is part of the Mary Jane Colter Buildings National Historic Landmark.
It currently operates as a gift shop and observation station for visitors, with telescopes on its outdoor terrace. Lookout Studio was constructed by the Santa Fe Railway in 1914 and was established as a photography studio to compete with Kolb Studio.

Lookout Studio is also a functioning piece of history at the canyon. Early 20th Century visitors to the park (1900-1930s) could view the inner canyon and trails from large telescopes set up along the porches of the building.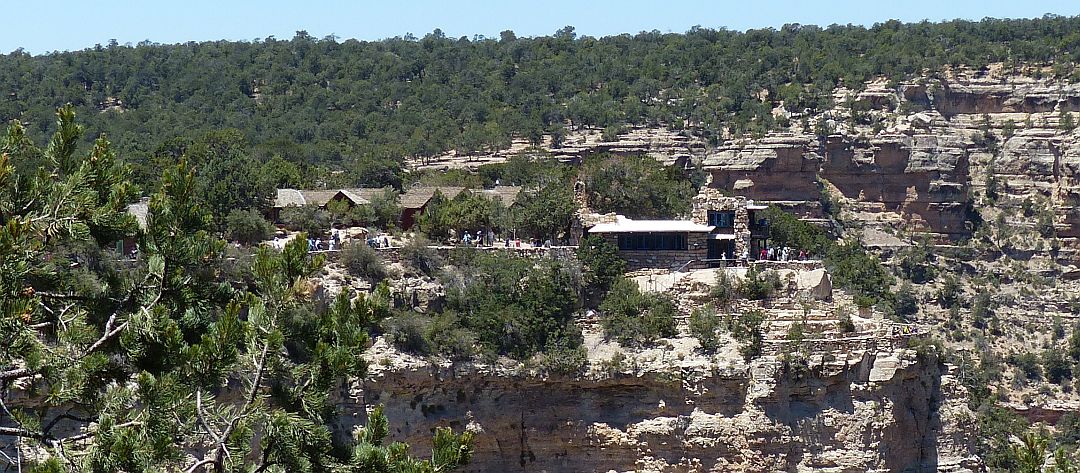 As seen from the walkway near the El Tovar Hotel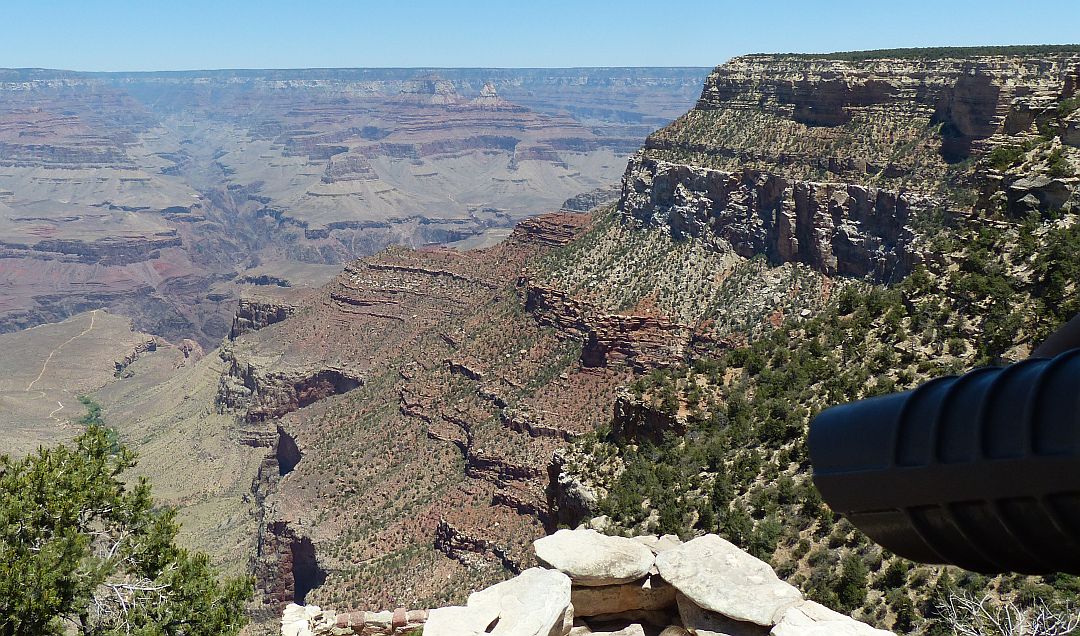 The view from Lookout Studio

El Tovar Hotel from Lookout Studio

This page is sponsored by:
Bookmark This Website In Your Favorites For Later Reference