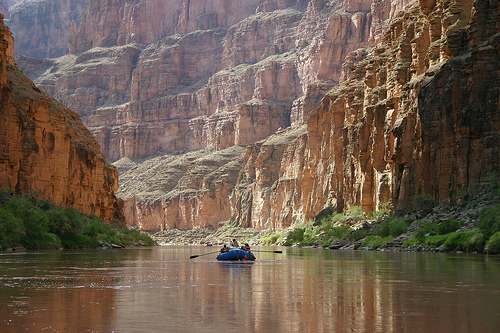 In the grandest canyon of the Colorado River, experience the excitement, serenity, joy and enchanting beauty of the river as it transforms this divine chasm and those who venture down it.

The Grand Canyon is ever-changing, with massive walls that step back to expose eons of natural history, at one place dark and narrow, and at another lush with waterfalls thundering hundreds of feet in luminous free fall.

Endless in scenic wonder, rich in Native American history and loaded with fun and adventure. Exploring the Grand Canyon by river is an experience unlike any other. Rafting through the Grand Canyon offers a distinctive view of one of the most popular and breathtaking natural wonders of the world. The Grand Canyon radiates both excitement and serenity which gives you a glorious perspective of this natural wonder.