El Tovar Hotel At The Grand Canyon - Page 2
Interior Photos of El Tovar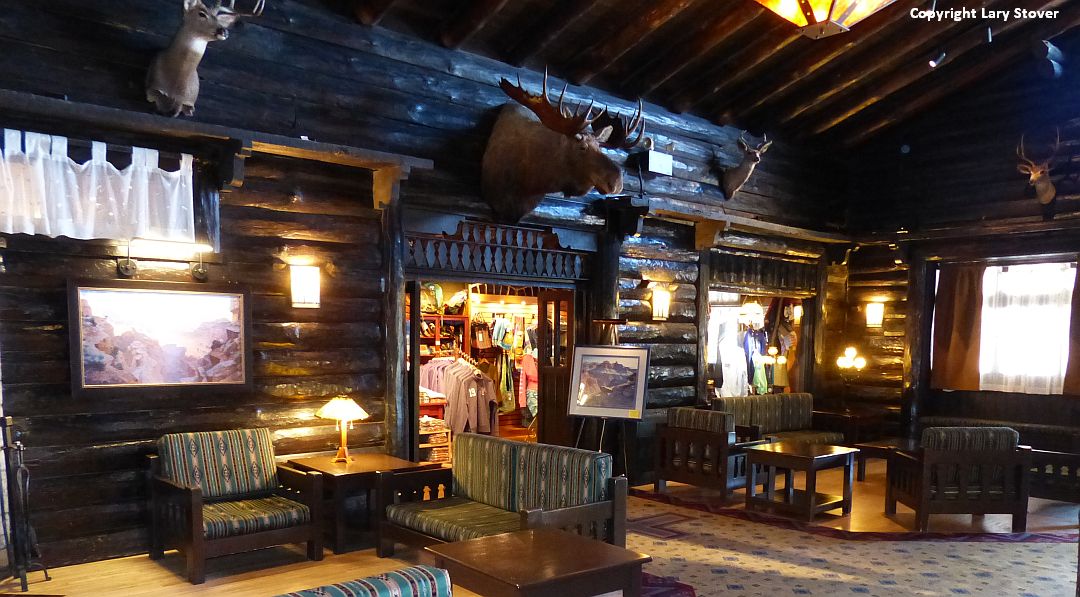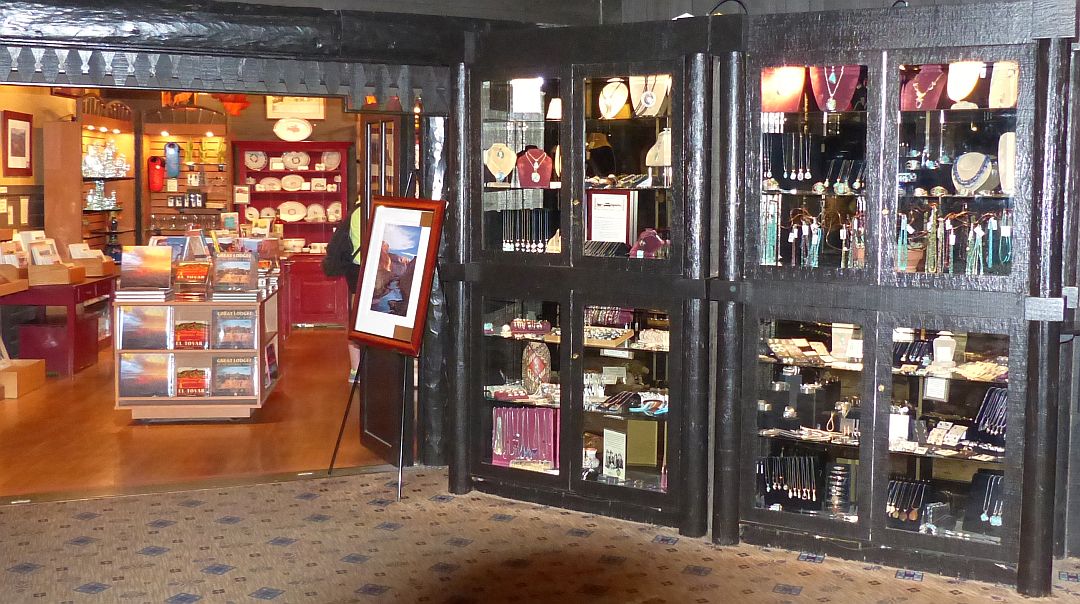 Jewelry Display Cases and Entrance To Gift Shop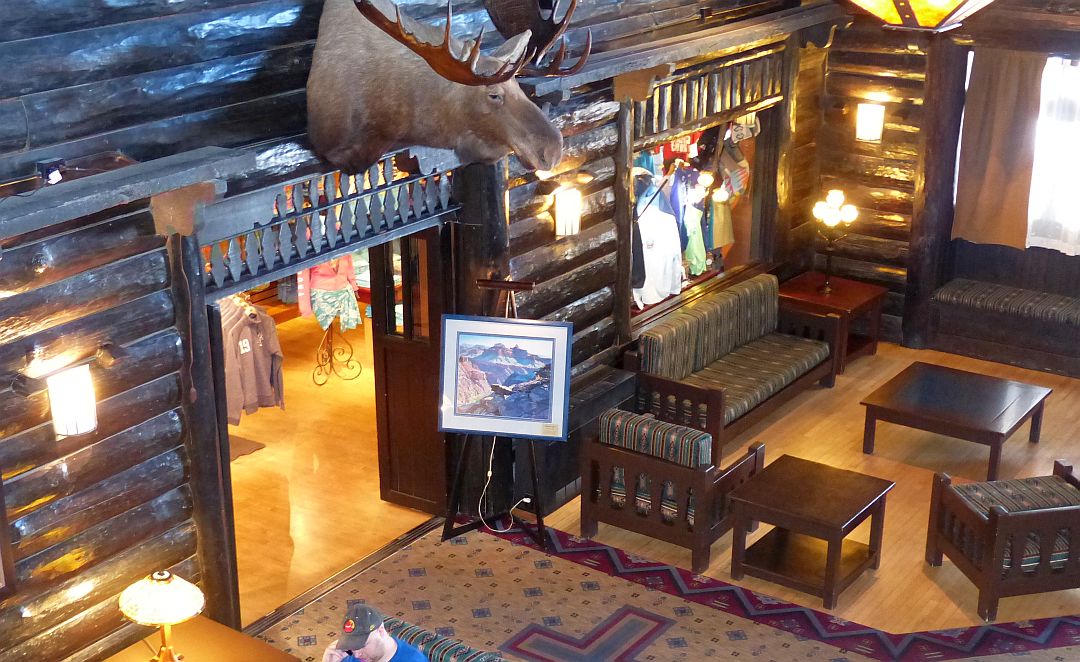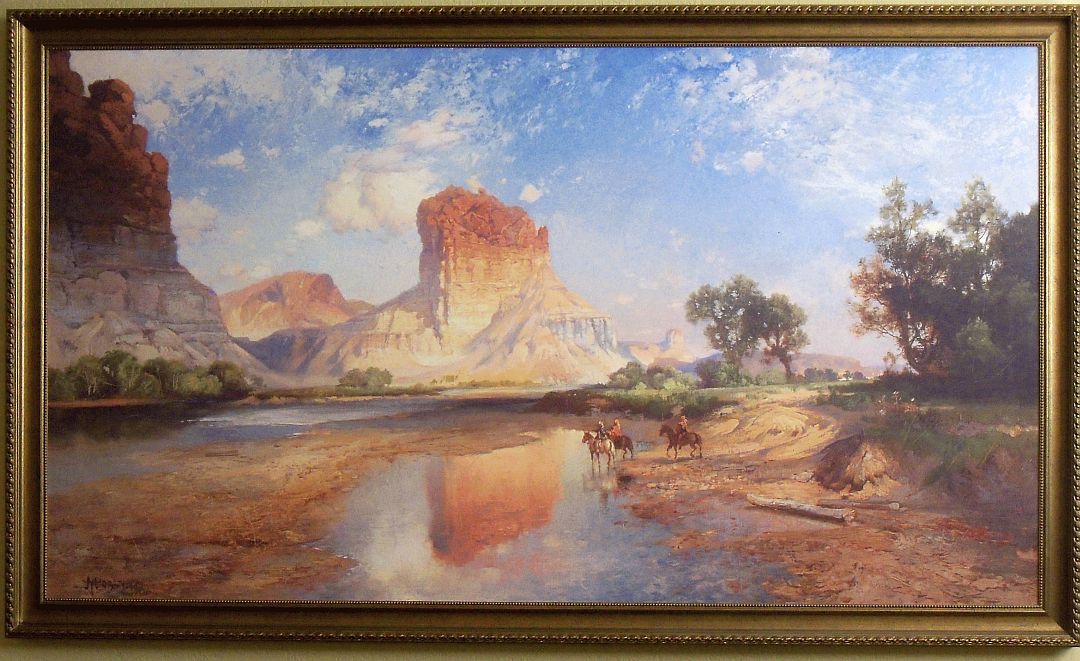 Picture On The Second Floor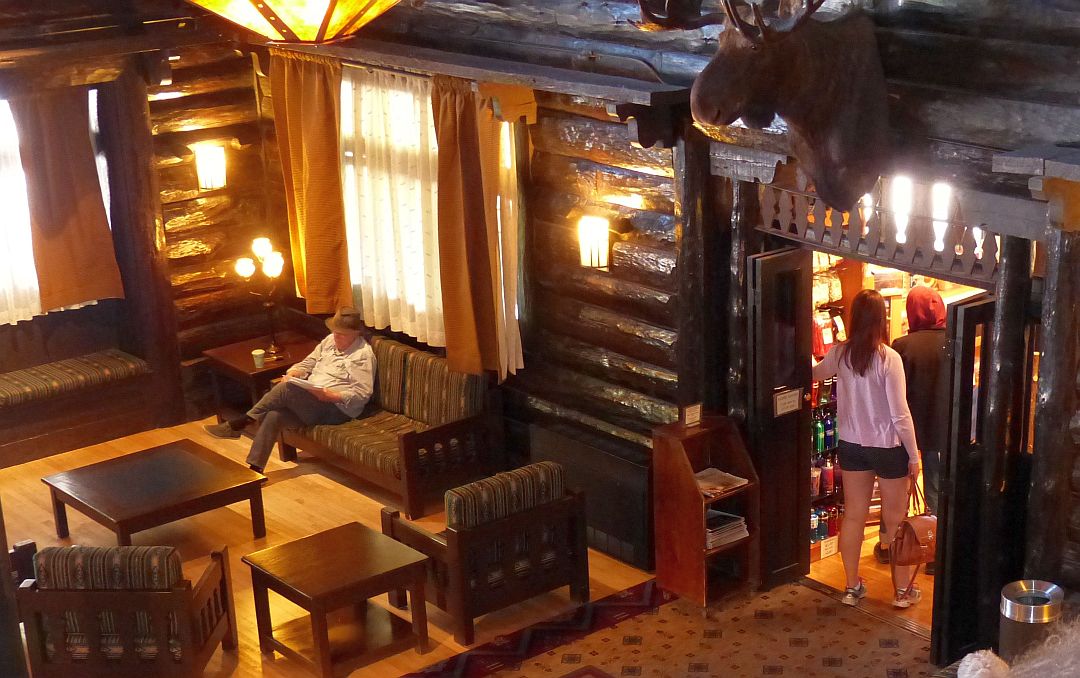 There is a small shop for cards and other gift ideas on the right.
In years past it sold a lot of film and cameras, today almost everyone is using a digital camera or phone.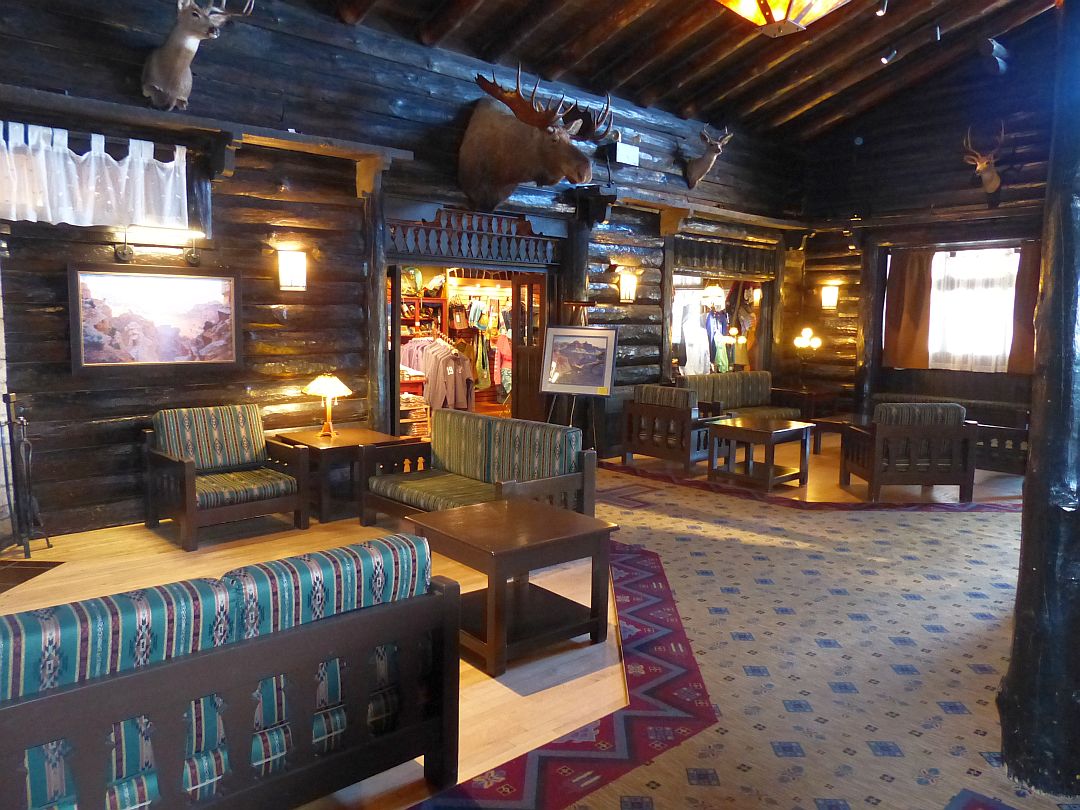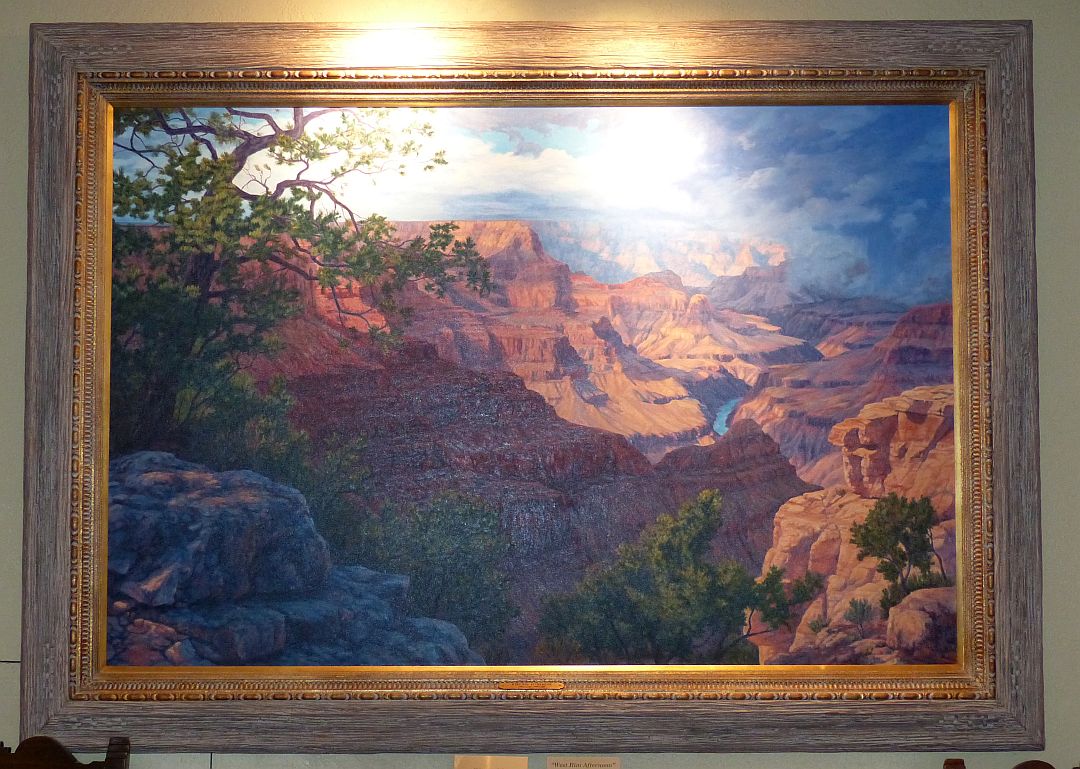 Photo on the second floor.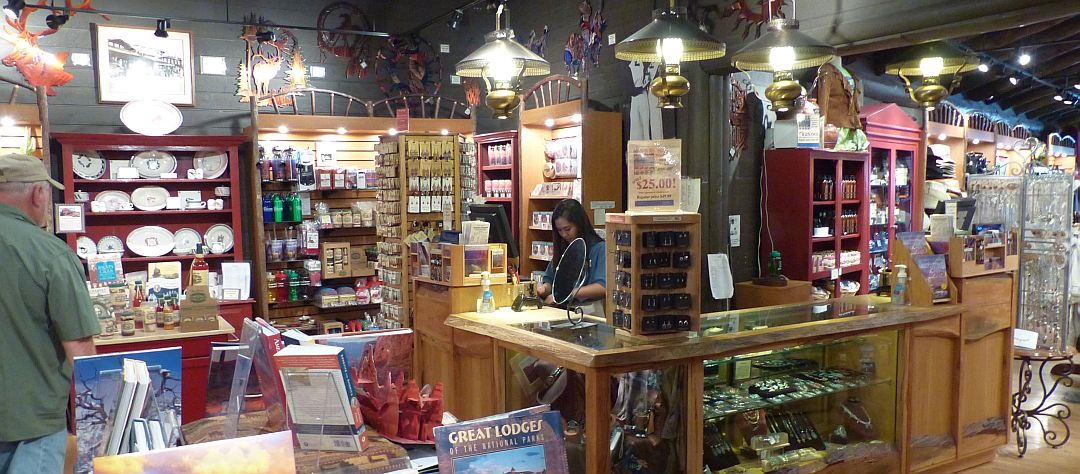 Gift Shop in lobby of El Tovar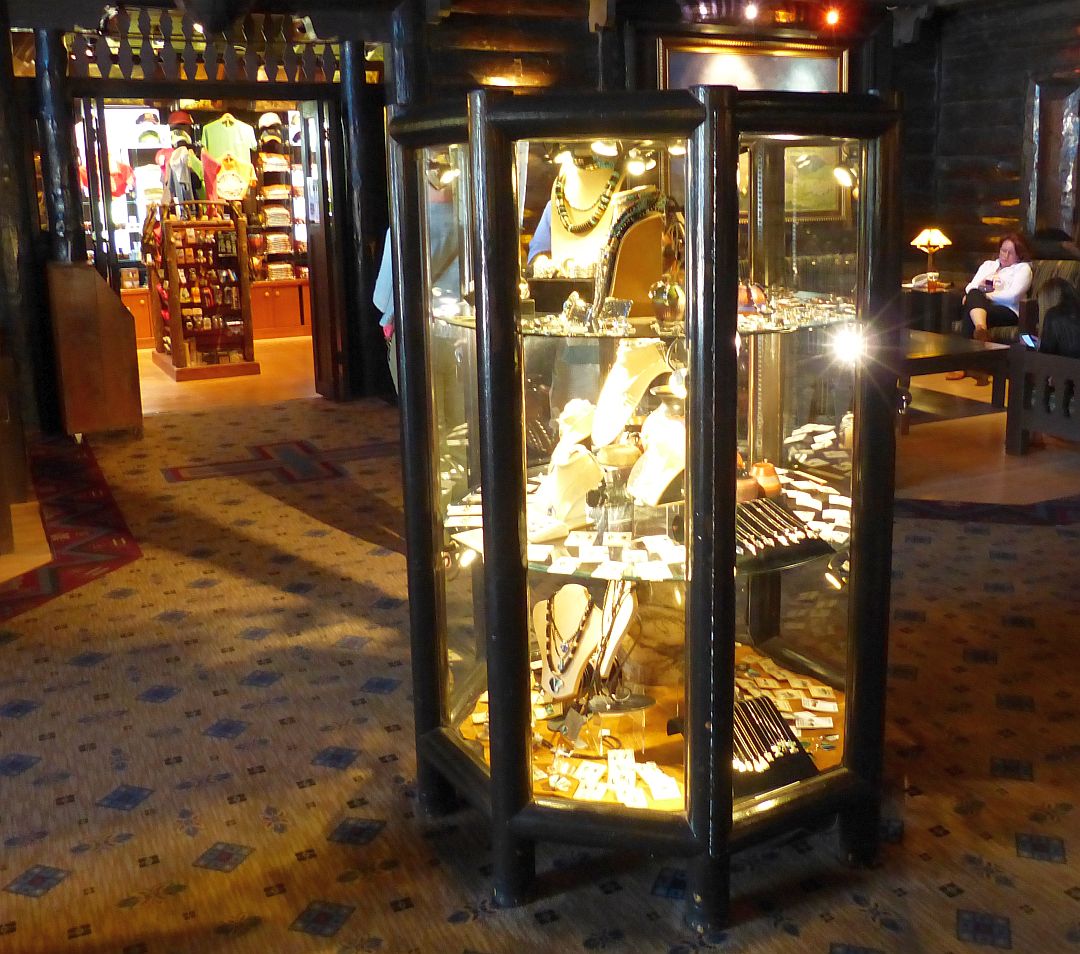 Jewelry Display In The Center of The El Tovar Hotel Lobby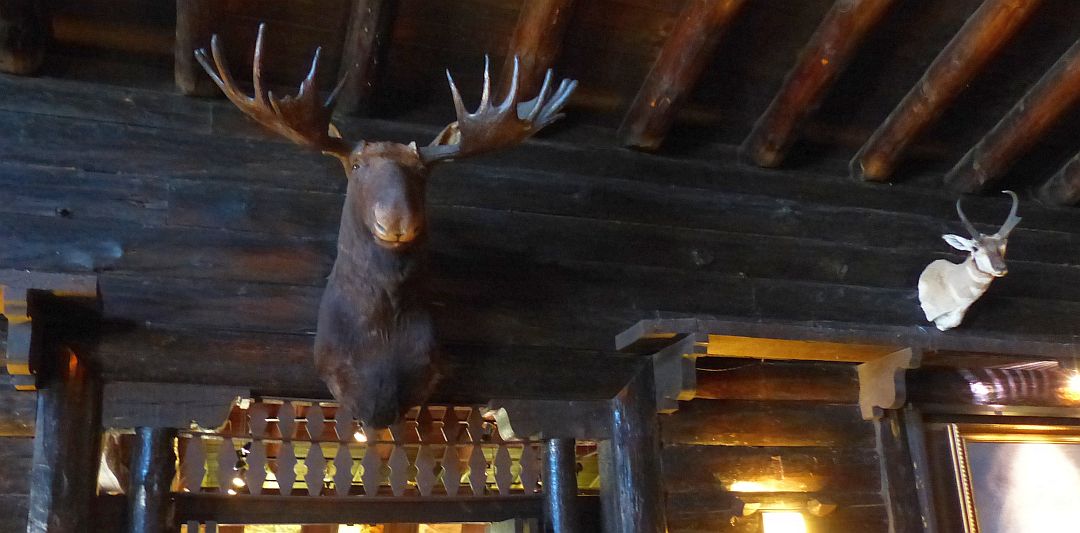 There are mounted animal heads all around the lobby ceiling.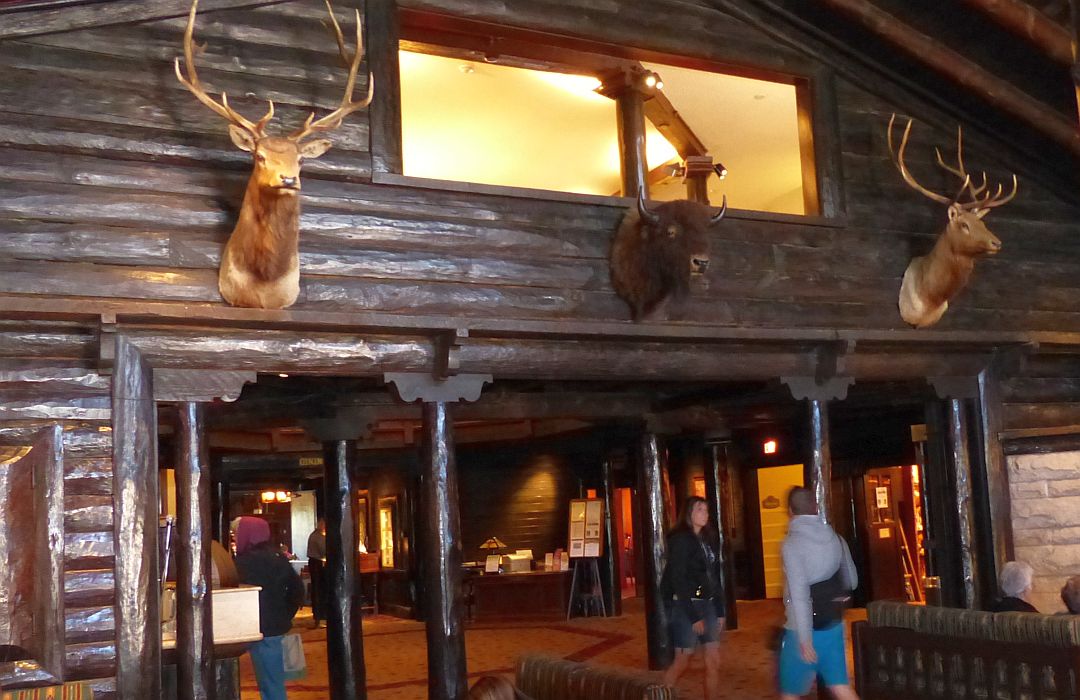 This is the hotel registration area, the dinning room is just ahead.
This finely detailed bronze model stagecoach sets uptop the mantel of the fireplace.

Watching the fire on a cold winter day is a real treat. In the winter they keep in going all the time.

The lobby area is also a great place to look at all the
wonderful things you bought at The Grand Canyon.
This page is sponsored by:
Bookmark This Website In Your Favorites For Later Reference